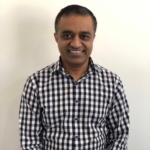 Dr. Kiran Puttappa
MBBS, FRACGP, PG Dip Diabetes (Cardiff)
Dr Kiran Puttappa joined the practice in 2018. He moved to U.K in 2001 and after gaining clinical experience, he moved to Australia in 2003. He has a vast clinical experience as a medical registrar in various public hospitals in Perth and the Gold Coast and he has a special interest in complicated general medicine cases and Diabetes. He holds FRACGP and Post Grad Dip in Diabetes from Cardiff. He also served as board member of RACGP (WA Faculty) from 2009-2013. He is currently a senior examiner to RACGP.
Dr Marie-Pier St-Denis
MD, FRACGP
Dr Marie-Pier St-Denis graduated in Family Medicine in 2013 from the University of Montreal, Canada. She worked in emergency and hospital medicine in community hospitals of Canada for two years. She obtained her Fellowship Ad Eundem Gradum of the Royal Australian College of General Practitioners in 2016. She speaks French and English. She has particular interests in minor surgery (skin cancer, ingrown toenails, wound closure, etc), joint injection and women's health, including Implanon.
She is a certified prescriber of MS-2 Step for medical termination of pregnancy before 9 weeks.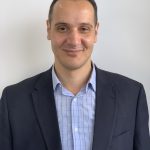 Dr. Mohamed Elkelini
MBBCH, MSc, FRACGP
Dr Elkelini graduated from Ain-Shams University in Cairo, Egypt in 1997. He earned the Master degree of Medical Science from the University of Toronto in Canada in 2010. He is also a Fellow of the Royal Australian College of General Practitioners.
Dr Elkelini has strong background in Surgery and Emergency Medicine and he is also keenly interested in General Medicine including the management of chronic conditions such as diabetes mellitus and COPD. He has also particular interest in the use of advanced surgical techniques in the management of skin cancers.
Dr. Thet Cai
MBBS, FRACGP
Dr Thet Cai graduated in 2008 from the University of Medicine, Yangon, Myanmar. He is a Fellow of the Royal Australian College of General Practitioners.He worked in Myanmar and Jamaica before coming to Australia in 2014.
Since he has been in Australia, he has worked extensively as a general practitioner and in the hospital system in Victoria, New South Wales, South Australia and Western Australia.
He is a kind and warm person who goes the extra mile to look after his patients. He speaks both English and Burmese. Outside of work, he enjoys spending time with family and taking portrait & landscape photographs.
Areas of interest: Chronic disease, management, Geriatrics, Paediatrics, Men's health, Mental health, Minor injuries, Skin Diseases, Occupational health and Driver Licence Medical Assessment